Yearly Highlights
Some of our research center's annual achievements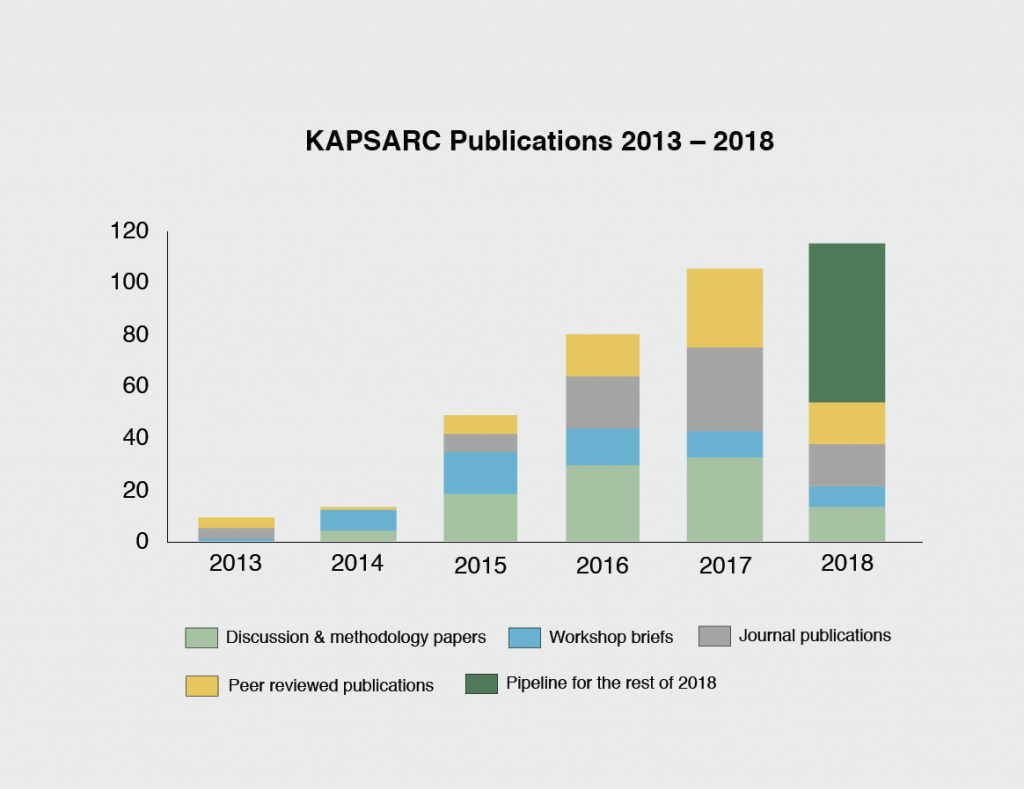 A strong and growing publication pipeline
More than 155 KAPSARC publications and 84 journal articles to date.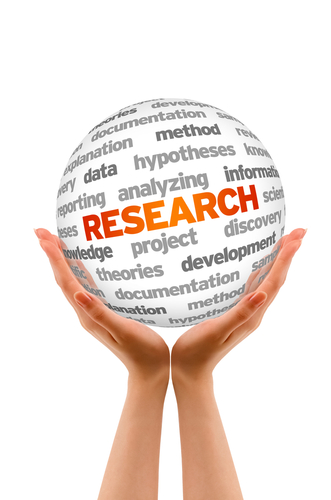 A vibrant research agenda
10 initiatives encompassing 45 active projects on topics of interest to Saudi Arabia and the wider global community.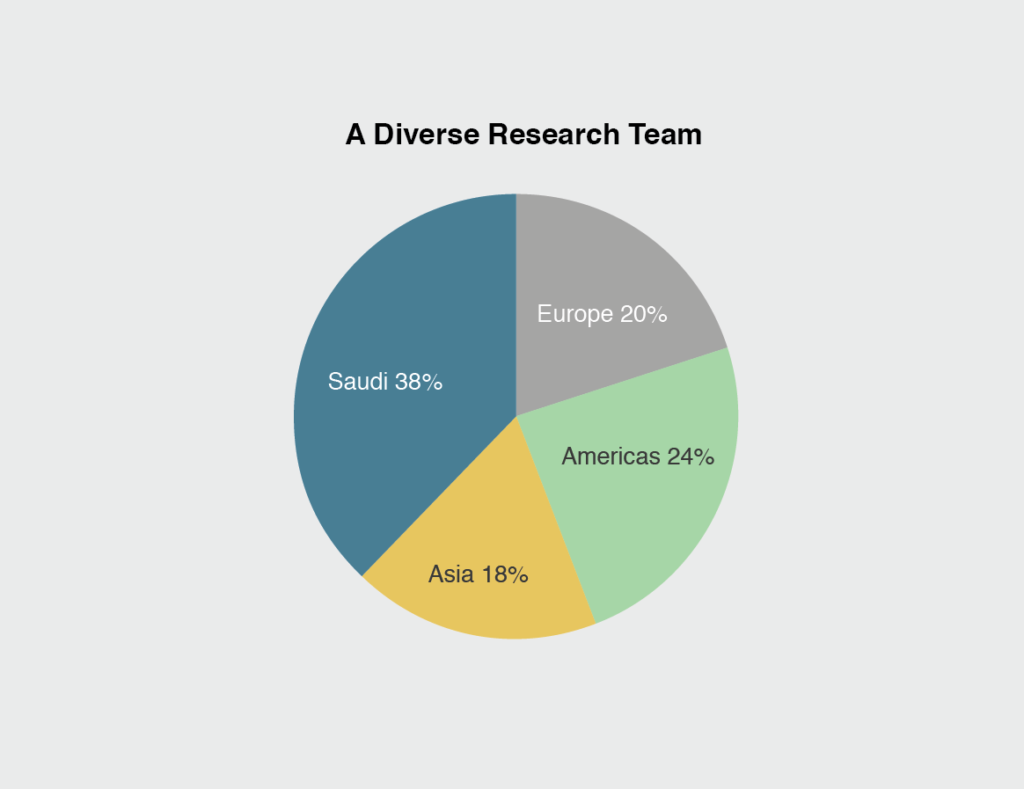 A growing, diverse team
KAPSARC employs an internationally diverse workforce. Our research team of 76 colleagues comprises 22 nationalities, including 29 Saudi citizens, and almost one-third of our employees are women.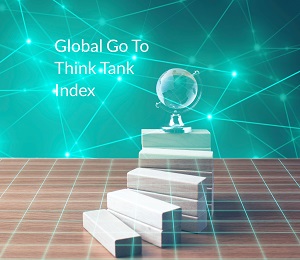 KAPSARC achieves increasing recognition on the global stage
KAPSARC was recognized for the first time in the influential Global Go To Think Tank Index managed by the University of Pennsylvania. It was rated at 16 out of 55 in this peer-voted survey of top energy and resource policy think tanks.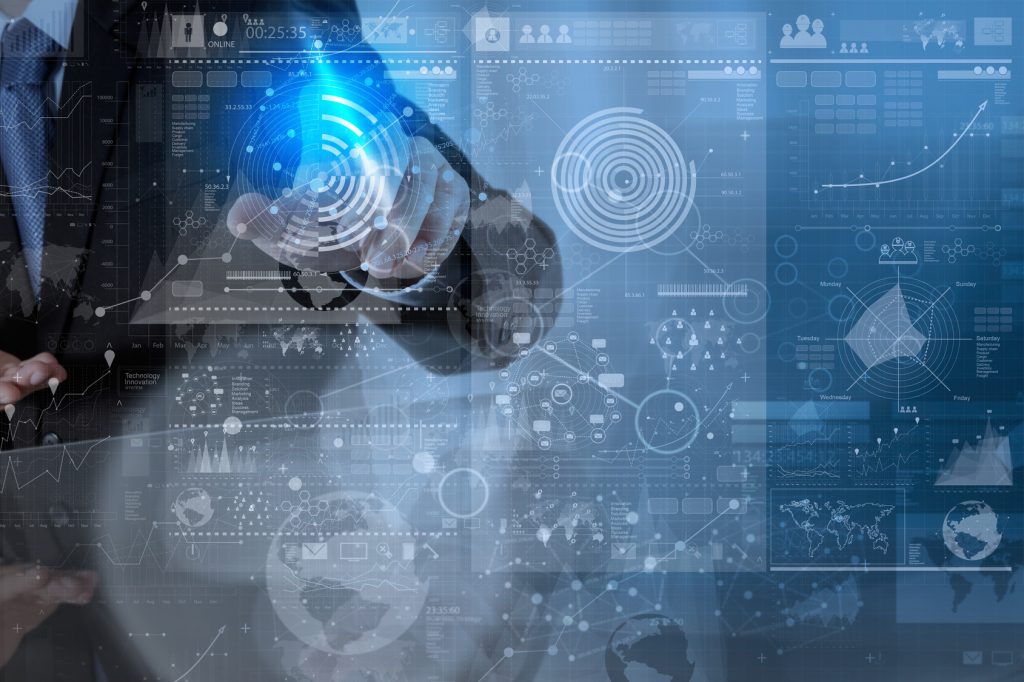 KAPSARC provides critical 'model ready' datasets and insights
KAPSARC has 1092 datasets organized around 16 themes. The research center has also launched weekly, topical data insights.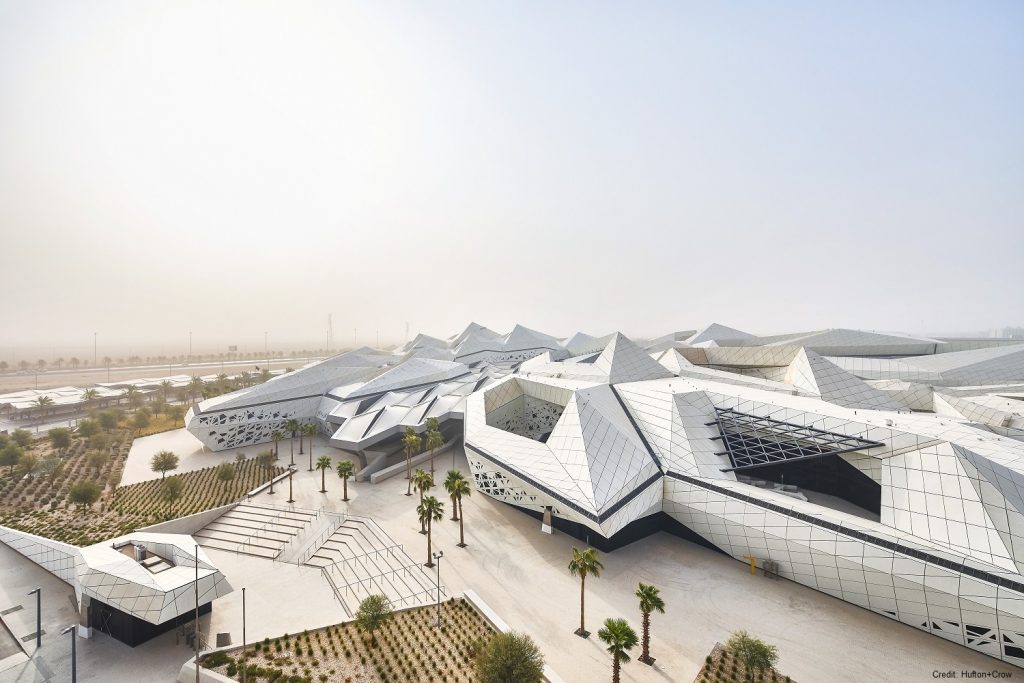 KAPSARC's office complex has been shortlisted for the 2018 World Architecture Festival Awards
KASPARC's unique Research and Office Complex includes the Research Center, the Apex Convention Center, the Energy Knowledge Center, the Musalla, and the Energy Computer Center. Designed by Zaha Hadid Architects, the building provides Leadership in Energy and Environmental Design (LEED) platinum performance and sits as a beautiful landmark welcoming visitors to Riyadh on their way from the airport.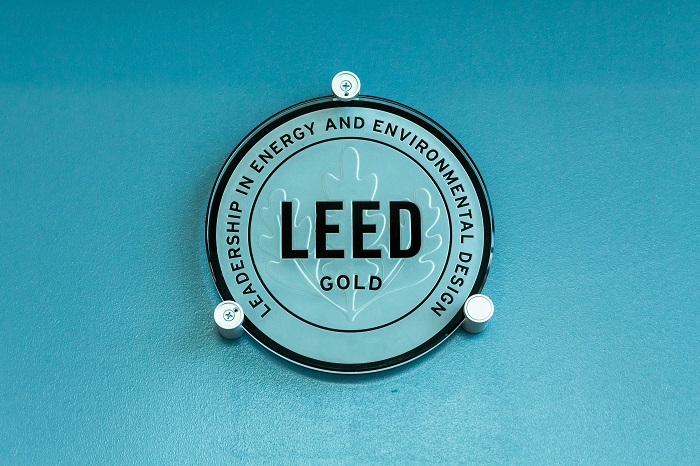 KAPSARC achieved the first LEED for Homes certification outside of North America
KAPSARC has four LEED certificates:
LEED Platinum for building design and construction in the Research and Office Complex.
LEED Platinum for building design and construction in the Residential and Community Complex.
LEED Gold for Homes.
LEED for Neighborhood Development.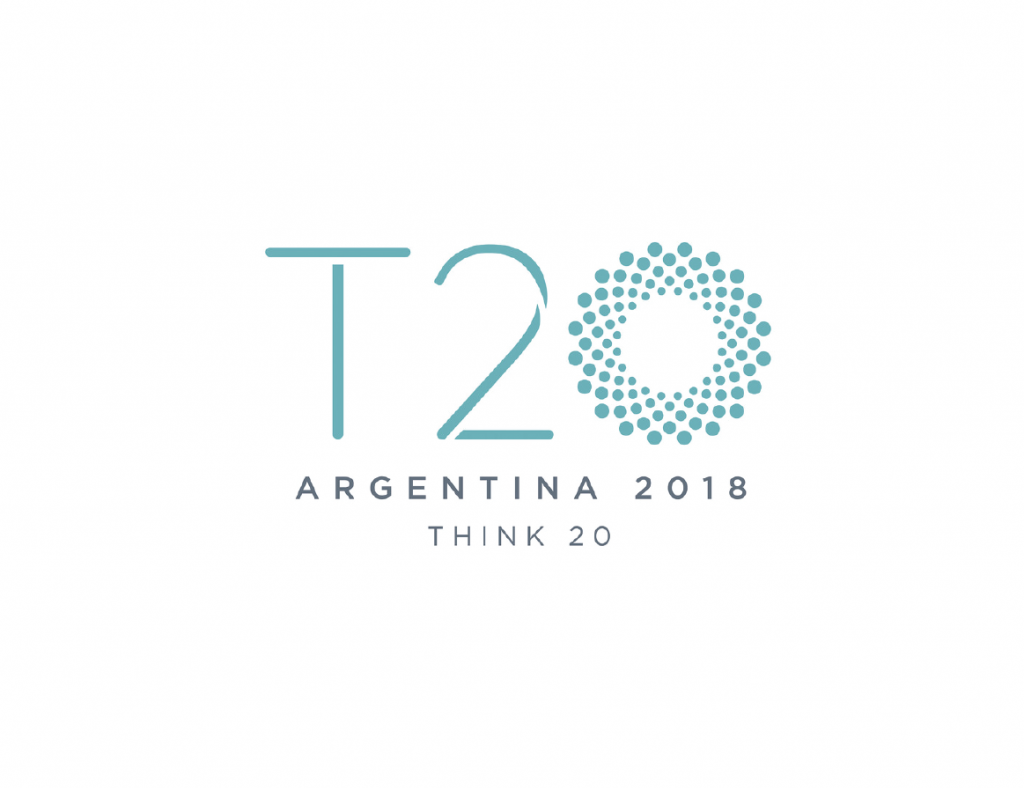 KAPSARC assists with Think 20 program
KAPSARC represented Saudi Arabia at the Think 20 (T20) summit in Buenos Aires in September 2018. The T20 is one of the key engagement groups of the Group of Twenty (G20) – the main international forum for finance ministries and central banks of the world's largest economies.