Energy Economics and Financing
>
Energy Economics and Financing
About the program
This course explores valuation, organization, and funding of major energy industry projects.  Topics include sources of external finance and valuation metrics specific to the energy sector.  

This course aims to equip participants with the knowledge and skills needed to navigate the intricate landscape of global energy challenges, foster international cooperation, and contribute to sustainable energy solutions. It also aims to provide participants with a holistic understanding of the intertwined concepts of energy security and diplomacy, empowering them to address complex global energy challenges effectively.

Meet the Faculty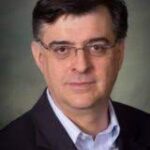 Sorin M. Sorescu
Professor of Finance
Foreman R. and Ruby Bennett Chair in Business Administration
Director of the Adam C. Sinn '00 Center of Investment Management
Who should attend?
This program is designed for professionals working on the economics of energy and energy-related financial issues within the Energy public and private sectors of the ecosystem, or willing to transition to these sectors.
Proficiency of written and spoken English
Contact Us
Please feel free to contact us at exed@kapsarc.org if you require additional information or support.