Leading with Policy Innovation Across Sectors
>
Leading with Policy Innovation Across Sectors
Leading with Policy Innovation Across Sectors

About the Program
The overall intention of the course is to train attendees in how to initiate strategic innovation within large, complex organizations. The emphasis will be on augmenting attendees' existing skills for conceiving, designing, and leading behavior change at scale. In doing so, the course will broaden attendees' leadership and innovation toolkit through a "case sprint" structure. The course will teach a collection of analytic and creative concepts that are curated to strengthen attendees' existing leadership capabilities and improve their strategic thinking in their primary roles.
Program's Outcomes:
Understand policy innovation methods and concepts in order to invest in resilience against complexity.
Develop an innovation toolkit to explore dimensions related to potential policy and regulation interventions.
Experience the impact that the innovation toolkit can have on thinking and strategies related to climate and energy policy-related innovations.
Collaborate in teams to apply learnings to real-world energy and climate policy case studies.
Utilize new data types to inform policy decision-making and planning about human behavioral change at scale.
Learn new analytical tools for compounding strategic advantages from initial investments.
Learn to blend creativity and analysis to determine which behavioral interventions are likely to succeed as part of a larger policy implementation strategy.
Gain an understanding of how organizational performance depends on the ability to manage prototypes.
Develop an understanding of new frameworks for segmenting market-scale challenges to better gain adoption of new policies or solutions.
In the final case study, each participant will apply the course's complete set of concepts to their own policy work and will have the opportunity for group collaboration and feedback.
Who Should Attend?
Aspiring professionals and leaders of teams and organizations within the Energy Ecosystem in KSA
Professionals with at least five years of work experience
Professionals looking to drive innovation within their teams and seek new and creative solutions
Professionals with an open and curious mind, who are keen to learn new methodologies
Professionals fluent in English (speaking, reading and writing)
Availability to attend the program in-person
Application Process
Entities from the Energy Ecosystem will receive a letter to nominate participants to apply for the program
Nominated candidates will be contacted by KAPSARC Academy to register for the program
All applications will be reviewed, and accepted applicants will be sent an acceptance email to enroll into the program
Accepted applicants must complete the enrollment process as explained in the acceptance email
Contact Us
Please feel free to contact us at exed@kapsarc.org if you require additional information or support.
Professor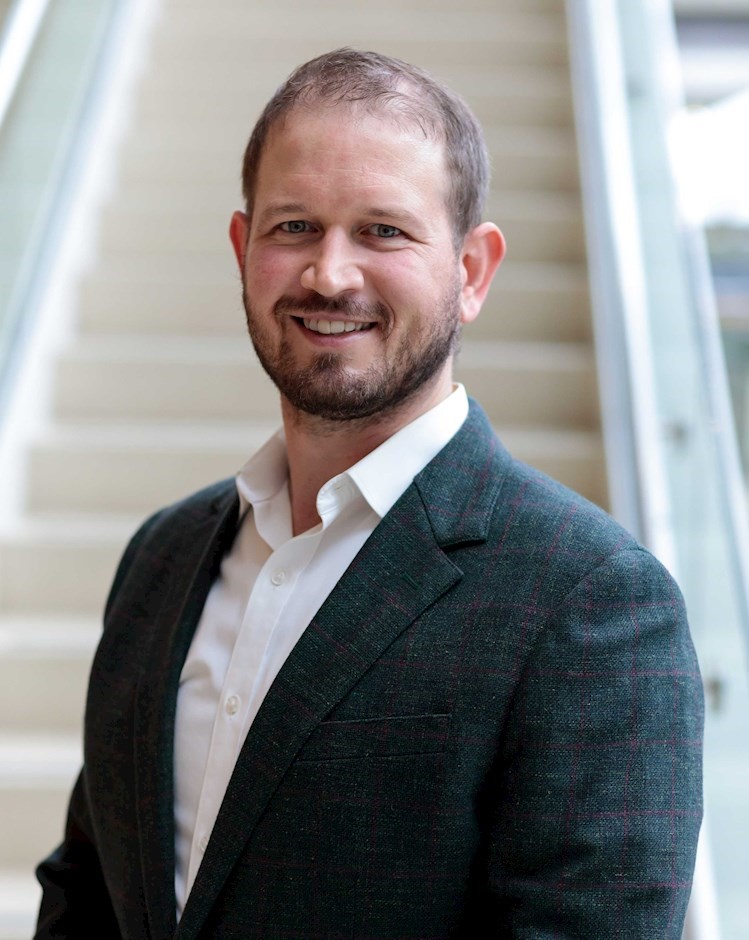 Professor Will Gossin teaches entrepreneurship and innovation across several professional schools at the University of Chicago including Chicago Booth. He teaches experiential courses on innovation, human-centered design, new venture creation, and social entrepreneurship at the Harris School of Public Policy. Professor Gossin's passion is to make learning as applied, experiential, and relevant as possible. He has advised and trained teams of executive leaders in both corporations and government around the world, e.g., London, Hong Kong, New Delhi, and throughout the United States. He especially enjoys teaching experienced audiences as they ask better questions, push discussions in more rigorous directions, and are motivated to improve their current work.