The Emerging Leaders Executive Program
>
The Emerging Leaders Executive Program
The Emerging Leaders Executive Program


Dates: Sep 25, 2023 – Sep 5, 2024 · Duration: 12 Months
Click here to register
About the program
The Emerging Leaders Executive Program offers a transformational learning journey that uniquely merges the domains of public policy, business and leadership. This program helps participants to gain a deeper understanding of the public policy making process, frameworks, and tools, and develop a solid foundation in the management and leadership skills needed to facilitate the formulation and implementation of public policies.

Learning Journey

Meet the Faculty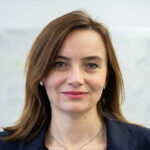 Dean of Graduate Programmes and Professor of Public Administration and Management
Who should attend?
The program is designed for Junior employees with 3-5 years of experience who have a work achievements and high potential track to leadership.
Proficiency of written and spoken English.
Contact Us
Please feel free to contact us at exed@kapsarc.org if you require additional information or support.