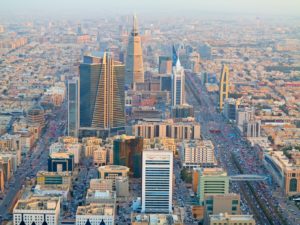 Article published by Saudi Gazette, on January 7, 2018
RIYADH — Restructuring Saudi Arabia's power generation sector coupled with price reforms can deliver annual aggregate economic gains of more than SR15 billion, according to the recent study published by the King Abdullah Petroleum Studies and Research Center (KAPSARC).
With the aim of helping policymakers achieve sufficient supply reliability during peak demand and reduce the inefficient consumption of energy, the study "Restructuring Saudi Arabia's Power Generation Sector: Model-Based Insights" developed a model to simulate the introduction of private generation companies in the power sector along with reforming fuel prices to an energy equivalent of $3/MMBtu.
The paper, authored by KAPSARC's researchers Bertrand Rioux, Fernando Oliveira, Axel Pierru and Nader Al-Kathiri, in collaboration with the Principal Buyers Department of Saudi Electricity Company, expects the surplus to result from fuel subsidy savings by the Saudi government due to the increased efficiency of consumption and thereby competitive generation.
Under sufficient competition, the fuel subsidy savings exceed the loss in the consumers' economic surplus, which can support compensation schemes that mitigate the increase in electricity costs to consumers such as Citizen Account.
KAPSARC is dedicated to research into energy economics, policy, technology and the environment, across all types of energy. The Center is focused on finding solutions for the most effective and productive use of energy, creating added value that contributes to the welfare of both energy exporting and consuming societies. — SG